Rewarding Behavior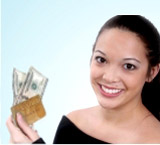 You've probably heard the old joke that a weekly budget is just something to help you explain why the money ran out about Tuesday. To small business owners, keeping a lid on costs is no joke. Consequently, small business owners are ever vigilant about cutting corners to make ends meet.

One way to stretch your small business budget is through vendor savings programs. More commonly known as reward and/or discount vendor programs, vendor savings programs are offered by business credit card providers to help small business owners save money on necessary purchases. With them, you get everything from free travel to cash back, helping you to grow your small business more efficiently.


Cash Back

Most of the major credit card companies offer programs that will fit your small business needs. For example, the American Express OPEN Small Business Network offers up to 5 percent cash back that can add up if you consider you might spend $10,000 over the course of a year. Doing so would net you $500 in cold hard cash - not bad for the cost of doing business. What's more, cash-back bonuses can generally be applied directly to various vendor accounts, allowing you to use your cash-back rewards for such things as paying your phone bill.


Business Debits

MasterCard offers its small business customers a MasterCard Cash Rewards program via its Debit MasterCard BusinessCard. The card provides cash-back offers to support small business debit cardholder activation efforts, while also providing usage-incentives for infrequent card-users. Additionally, they offer creative services targeted to business card users, such as help in developing customized direct mail packages in which they will handle rewards fulfillment and cover postage costs for users. The card also provides targeted discounts at a number of leading business merchandise providers, such as Office Depot, Pennywise.com, The New York Times and IBM.

They also allow Debit MasterCard BusinessCard cardholders to earn one reward point for every $2 in small business debit, signature purchase transactions. Equally important, according to a company statement, is the feature that allows cardholders to combine points earned from Debit MasterCard BusinessCard transactions with purchases made with personal MasterCard debit cards, accelerating your ability to accumulate points. In addition to free air travel on any airline with no blackout dates and built-in extras (e.g. free travel insurance), points can be redeemed for electronics, hotel stays and travel packages, as well as discounts at Home Depot, Office Max and Best Buy, among others.


Outside the Box

If you really want to get creative when it comes to leveraging these types of programs, you might consider using some of the available rewards as employee incentives. Giving free mileage or gift merchandize to staff members to reward their hard work is sure to boost morale, enhance loyalty and garner you some good will, which is sure to come in handy at some point.

Finally, consider the fact that using a business card to save money and earn discounts can also help you manage cash flow and streamline accounting paperwork, which frees up your time so you can concentrate on growing your small business by leaps and bounds. That, small business owners might agree, is the biggest reward.




What can I do to improve my credit score?

A higher score can give you more financial options and many favorable credit offers. If you already have a good score, you can still improve it. There is no way to instantly boost your credit score.



Social Bookmarks:





© Copyright 2022 Credit Depot.com - All Rights Reserved.

Last updated information on 1/31/2022. This information has been obtained from various financial institutions. By entering this page you agree to the

Terms and Conditions

and

Privacy Policy

of Credit Depot.com.